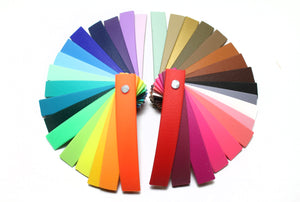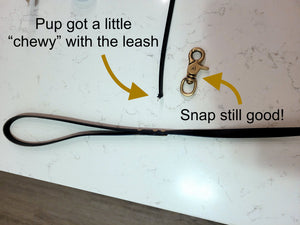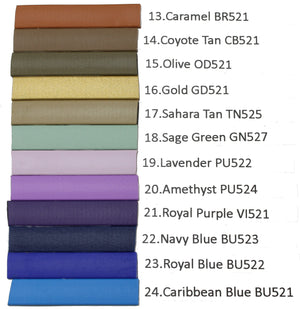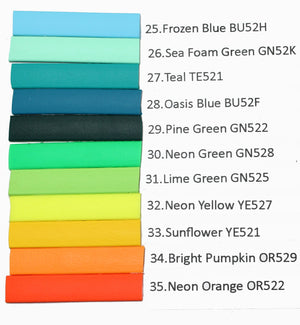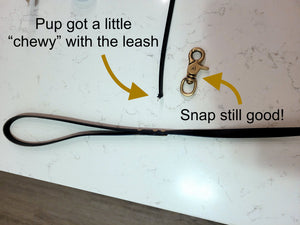 Biothane Leash Repair - Please Read Description First!
Have a favourite Biothane leash? Need the snap fixed? It got a little chewed? I can help!
New Snap Clip: send me a photo of the snap/clip to see if I have it in stock
Chewed portion: it happens, again photos are needed
Adjust length: if it's too long, easy fix! Too short I have a few options.
Remake with old hardware: just snap me a pic of the old leash to see if the hardware is still good.
 Step one: Before you purchase!! Send me some photos of the repair, see if it's worth the fix or if I can fix it. Let me know what kind of damage it is or where you got it (so I can check out their "new" photos of the item).
Step two: I'll "okay" so you can send it to me!

Step three: I will email you the cost and time frame for the repair/hardware/return shipping, with photos if necessary. (And you will confirm yes-no) This listing is the average base cost for each repair (with hardware I have on hand) with return shipping. Any extras, I will check with you first before I fix it.
      NOTE: If the costs are too much I will ship it back FOC.
Step four: Ship it back to you all fixed!
Legal stuff: I can't be responsible for the mail, you can mail it to me anyway you would like but if it doesn't get to me you have to go through your mail insurance. I will send it back to you with insurance and tracking. 
Purchase includes Repair and Return shipping. Time frame will vary, depends on when I get it, if I have to order new hardware, confirmation for you and fixing it.