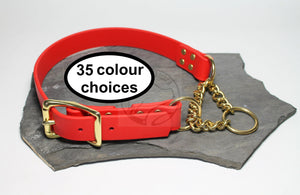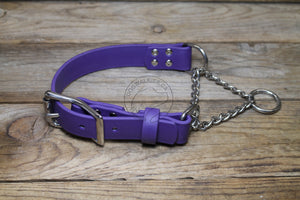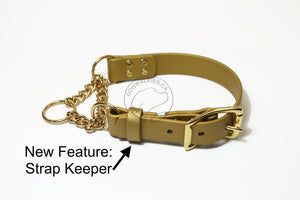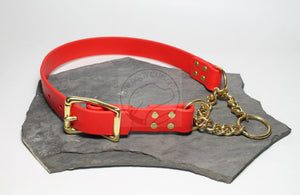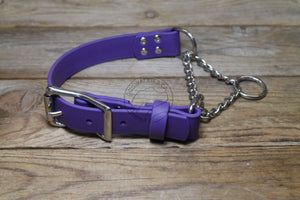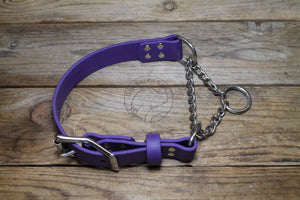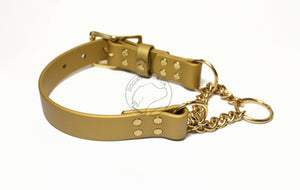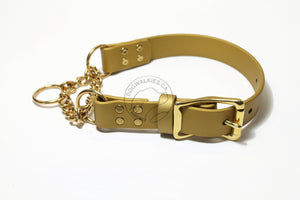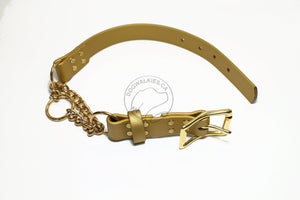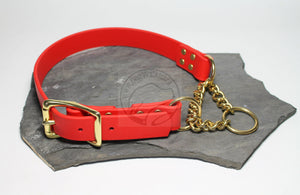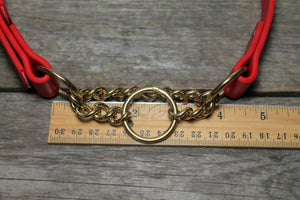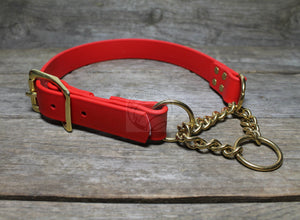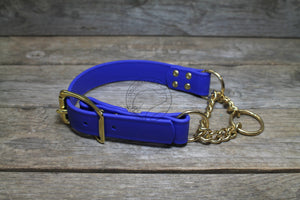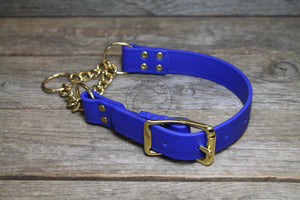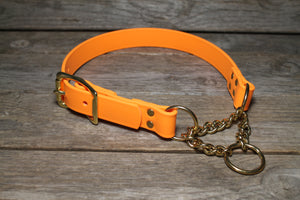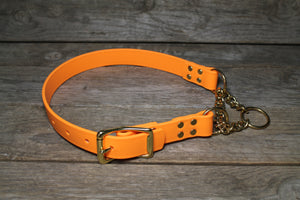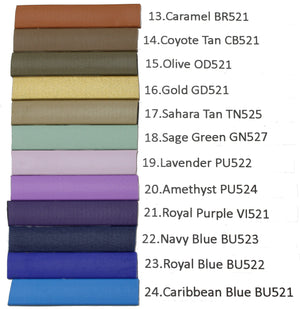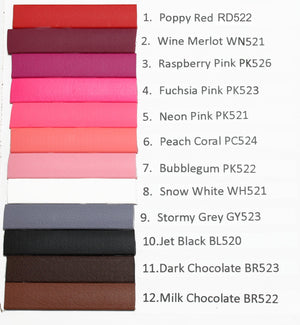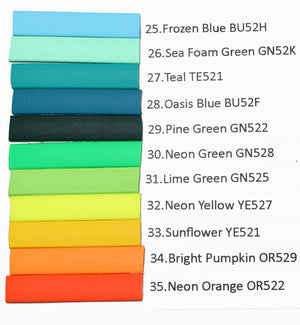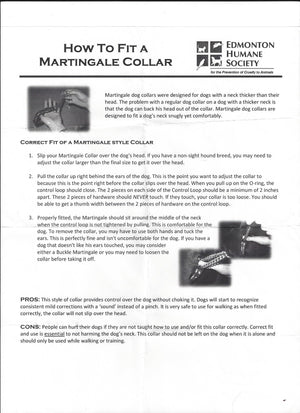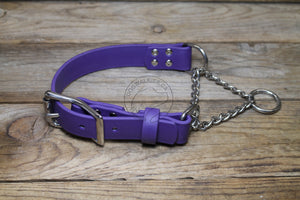 Biothane Chain Martingale Dog Collar - 1" (25mm) wide - Solid Brass or Stainless Steel Hardware
Martingale in waterproof Biothane!!! There is only a small adjustment on these, so make sure you have measured your pups neck. No returns as each collar is custom sized specifically for your pup. This collar is 1" (25mm) wide with solid brass hardware or stainless steel hardware.

MEASURE CAREFULLY
To measure size: Take a soft measuring tape and wrap it around your pups neck about mid neck. It should be comfortable but not tight. This measure is your dogs neck size and should be the mid size you would need the collar.
This specialty collar should only be used under supervision and in training. They are either solid brass or stainless steel ... so YES is can discolour (like any metal!) white fur if you leave it on dog. Solution: don't leave it on your dog (washes off pup easily)! Use it as intended- in training/walking/etc. It's NOT a tag collar- so there is no tag D-ring.

Maintenance: Easy-peasy! Biothane will wipe clean with a cloth/wipe or soap and water. Can also be polished up with a little vinegar or lemon juice and baking soda paste and then rinsed off (or leave it to naturally patina).
 Note: Please check collars and leashes on a regular basis and repair or replace any damaged parts for safety reasons. Leashes and collars are your responsibility once you receive them, always keep your dog's safety in mind and use responsibly. We ship from Canada. All customs and duties are buyers responsibilities.
All photos are samples of the collars you will receive. Everything is uniquely custom handmade for your pet.