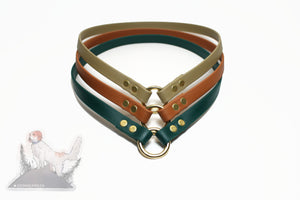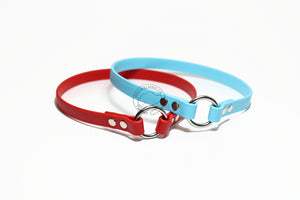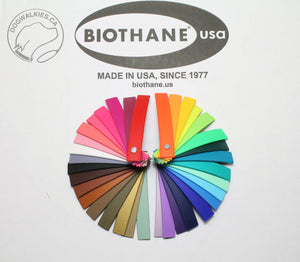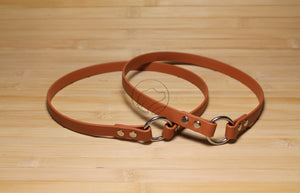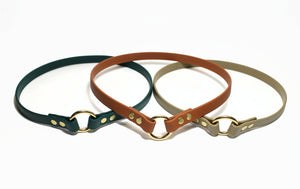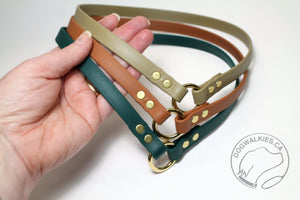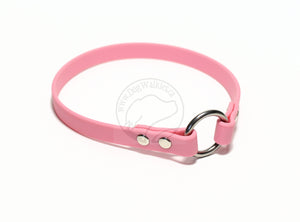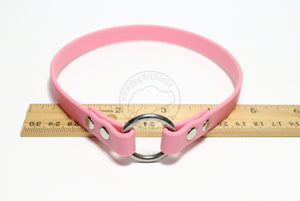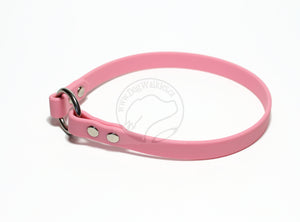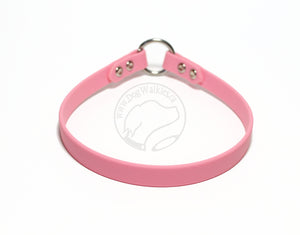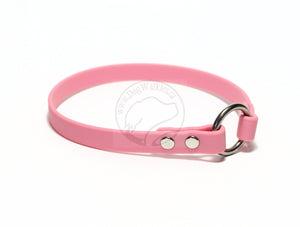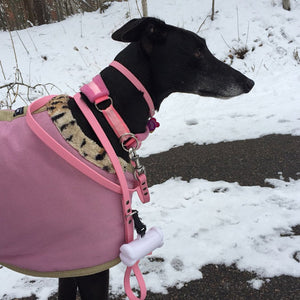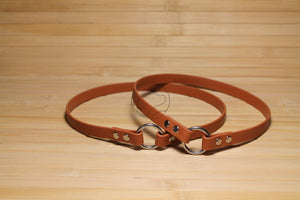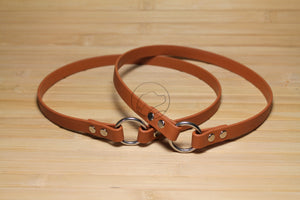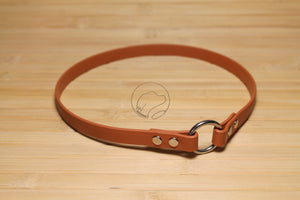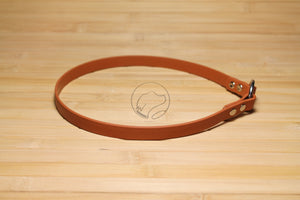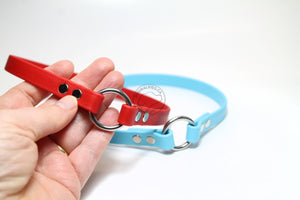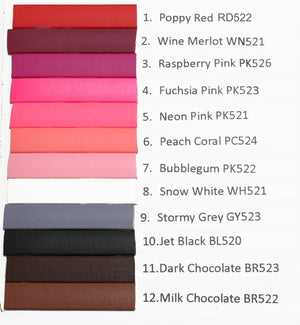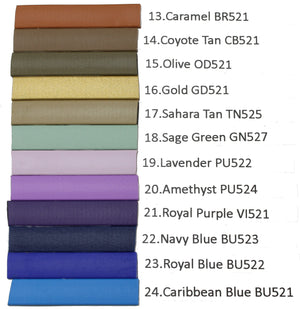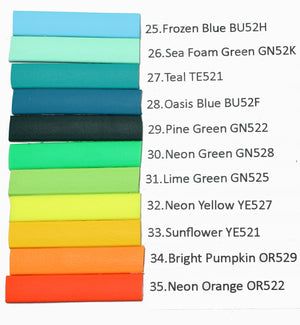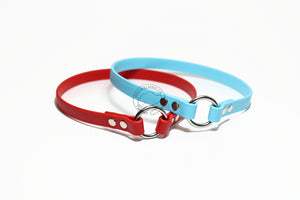 Simple Tag Dog Collar in Genuine Biothane - 12mm (1/2") width - O Ring Collar
Simple, easy and uncomplicated. This trouble free tag collar is a effortless, over the head, slip on collar. Made is washable, waterproof genuine Biothane.
When sizing, remember to measure the largest part of the head (or neck in a sight hounds case) so it can freely pass over and sit comfortably.
Leave me a note of the head and neck size OR the size you need.

It is available in 33 colours of Biothane and either solid brass or stainless steel. Vegan leather alternative; animal friendly. Handmade in Canada to your specifications. It is just for tags, so please don't attach it to a leash.