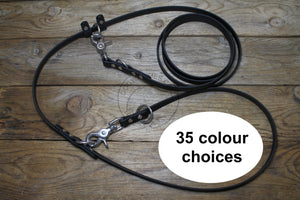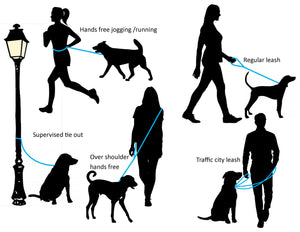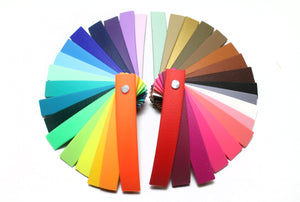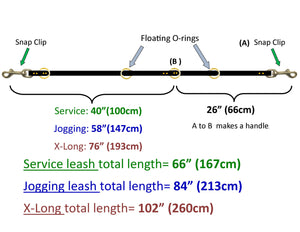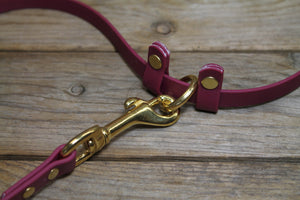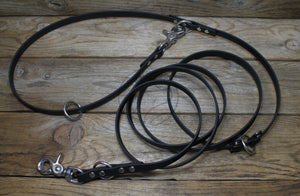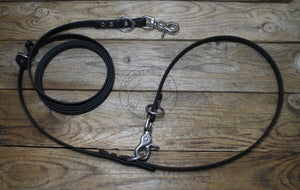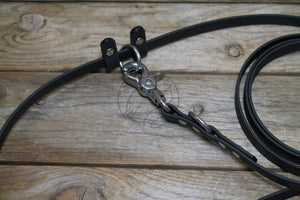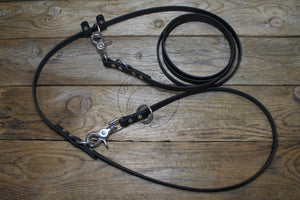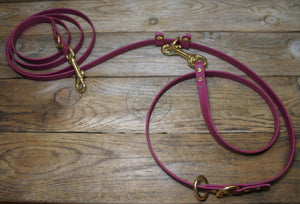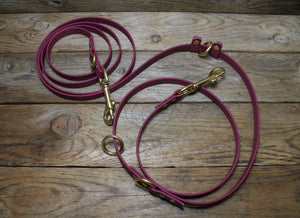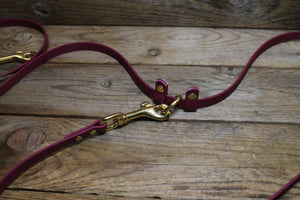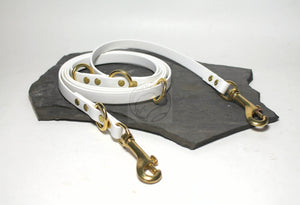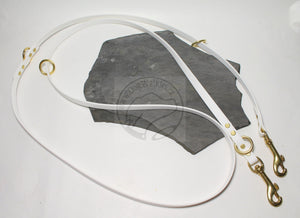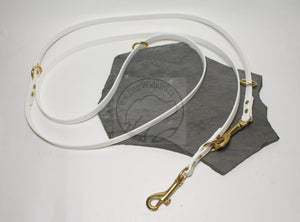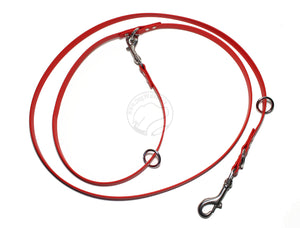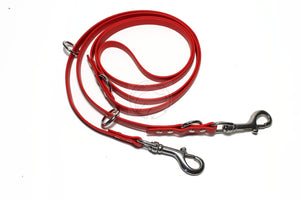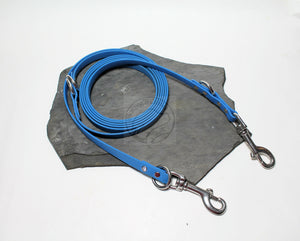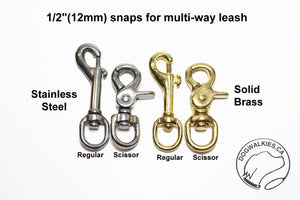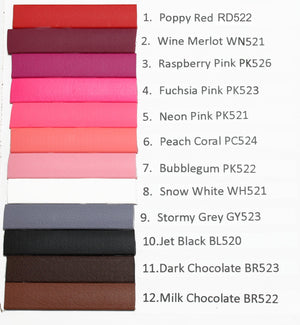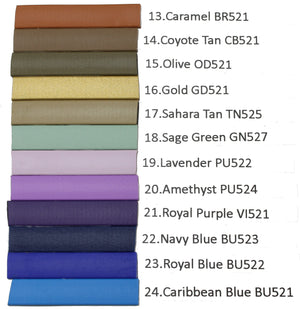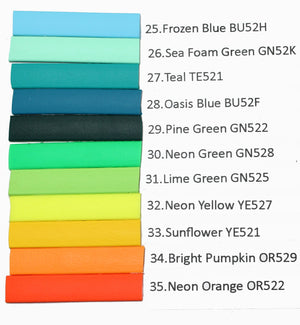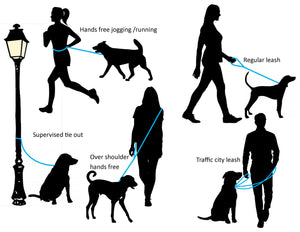 Convertible Waterproof Leash in Genuine Biothane - Lighter 12mm (1/2") width
NEW FEATURES:
Free Shipping Canada & USA (pro-rated everywhere else)
stoppers for the ring on the long side
choice of snap clips

This 'little cousin' to our regular convertible, multi way Biothane leash is made in lighter weight 1/2" (12mm) width is awesome for all sized dogs! Keep in mind, this isn't a leash meant for dogs that lunge or pull hard.
It does a multitude of jobs;
regular leash,
traffic leash,
jogging leash,
service leash,
hands free lead,
supervised tie out,
two dogs walking,
over the shoulder leash and more!
It has 2 floating O-rings, 2 stationary O-rings and 2 snap clips for maximum versatility; in stainless steel or solid brass and 35 colour choices.

The Service length leash is about 4.5 ft (133 cm) with the handle (regular leash style).

The Jogging length leash is about 6 ft (180cm) with the handle (regular leash style).

The Extra Long length leash is about 7.5 ft (225cm) with the handle (regular leash style).

This leash is made in our lighter weight, 1/2" (12mm) Beta Biothane and isn't meant for heavy pullers, training or corrective walking. It is meant for convenience, gentle dogs and pleasure walkies! Enjoy! Totally waterproof and washable.

Please check collars and leashes on a regular basis and repair or replace any damaged parts for safety reasons. Leashes and collars are your responsibility once you receive them, always keep your dog's safety in mind and use responsibly. NOT for unsupervised tie out. We ship from Canada. All customs and duties are buyers responsibilities.
All photos are samples of the product(s) you will receive. Everything is uniquely custom handmade for your pet.