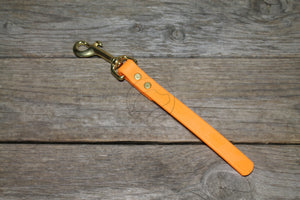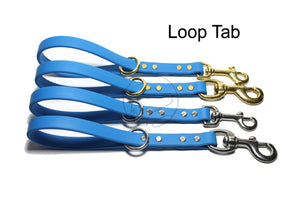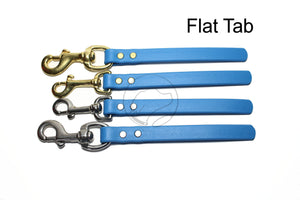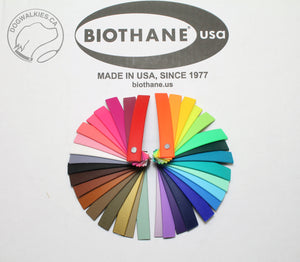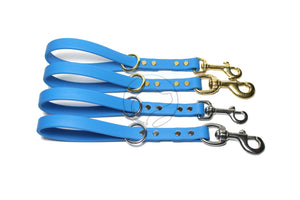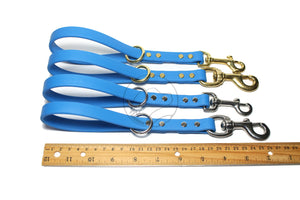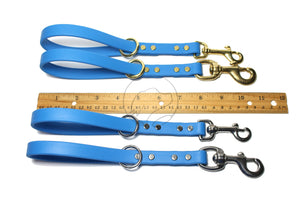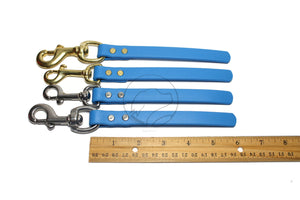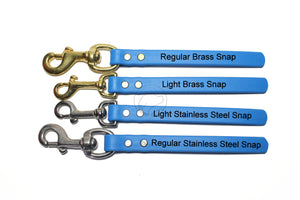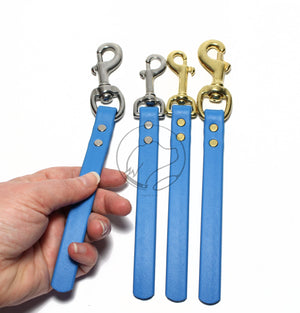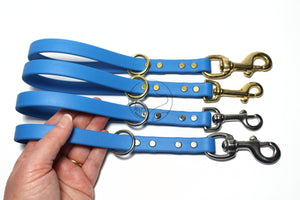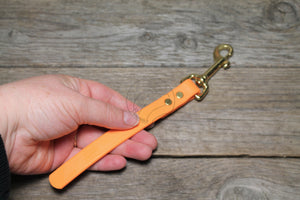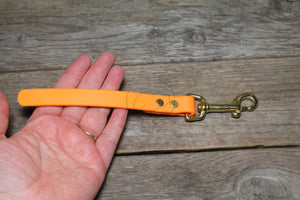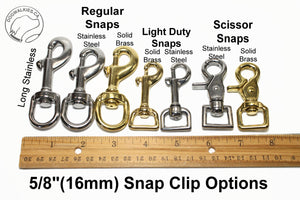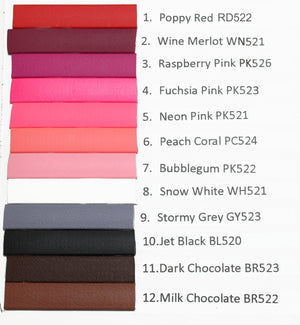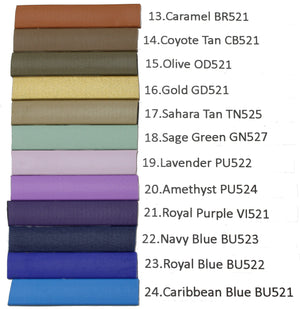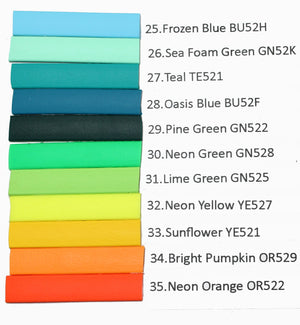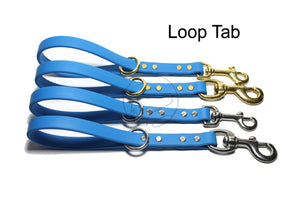 Dog Agility Tab - Bringsel - Brass Hardware - Dog Training Tab Loops in Genuine Biothane
New Scissor snaps! These waterproof Biothane collar training tabs (or Bringsel) in 5/8" (16mm) width are an awesome for training and a great teaching tool! Your choice of a flat tab or a loop and ring tab; in stainless steel or solid brass  and 34 colour choices. Best for larger/taller dogs.


The Flat Tab: is about 6" (15cm), simple and light

The Loop Tab: is about 8"(20cm) with an o-ring, will fit on small wrist.

These small tabs are made in our regular, 5/8" (16mm) Beta Biothane and are often used in recall training or teaching. Check with your trainer for how best to use them. Enjoy! Totally waterproof and washable - easy to disinfect. 

Please check collars and leashes on a regular basis and repair or replace any damaged parts for safety reasons. Leashes and collars are your responsibility once you receive them, always keep your dog's safety in mind and use responsibly. NOT for unsupervised tie out. We ship from Canada. All customs and duties are buyers responsibilities.
All photos are samples of the product(s) you will receive. Everything is uniquely custom handmade for your pet.