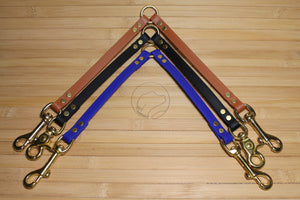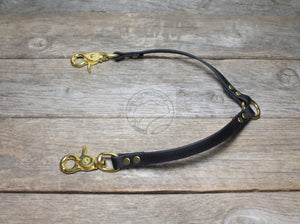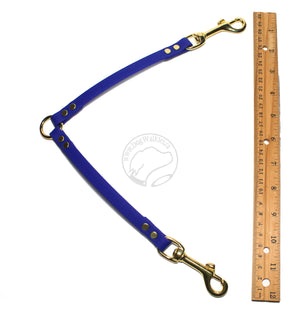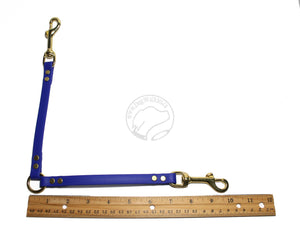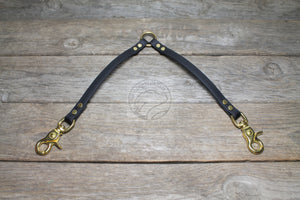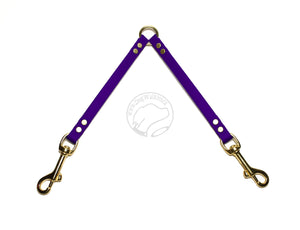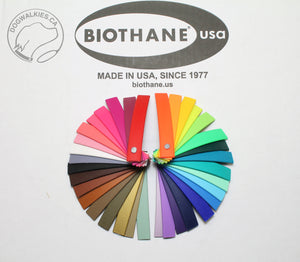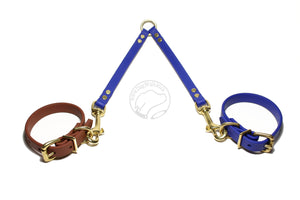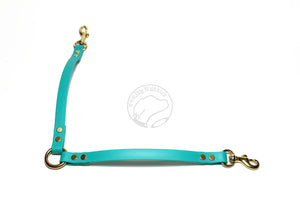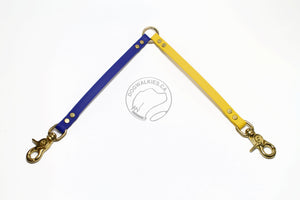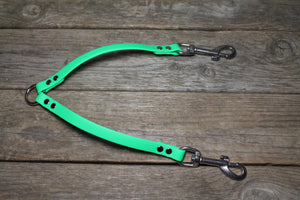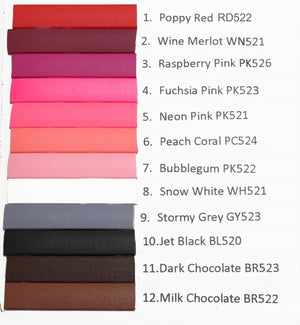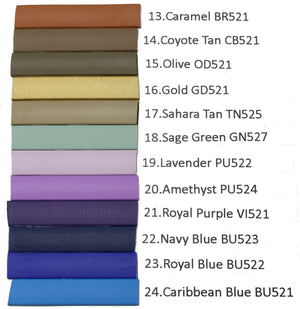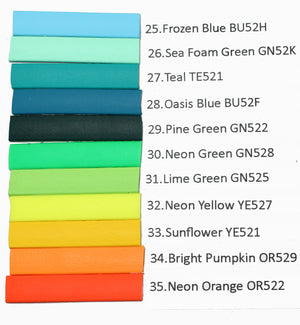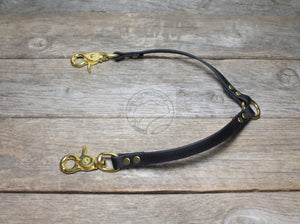 Thin Leash Coupler for 2 dogs; smaller double dog walker - 1/2" (12mm) wide
With 2 smaller dogs that tend to get tangled around each others leashes, use this splitter to keep them walking in line- on one leash! You just clip each end to the collars and the ring on top is where you clip your leash. Very handy! These couplers lighter weight and more suited for small dogs. They are about 18" (45cm) between the snap clips- including the ring.


PLEASE NOTE: the length works very well for most dogs, if you have one tall and one short dog- it will not. Take a ruler (yes, those hard ones from primary school-see photo) and place it between your dogs. This is the full length of the coupler. It will keep your dogs close together. Not all dogs like this, nor do all dogs walk well with this.

They are available with stainless steel or solid brass hardware, now in 33 colour choices!!


All photos are samples of the leash(es) you will receive. Everything is uniquely custom handmade for your pet.