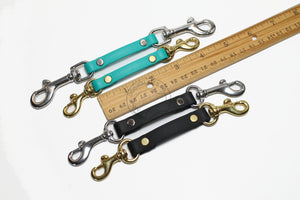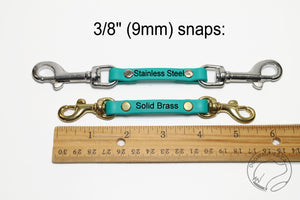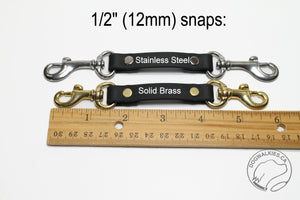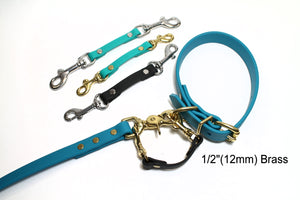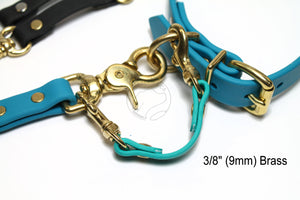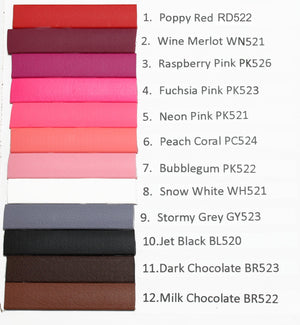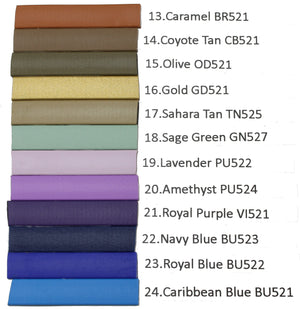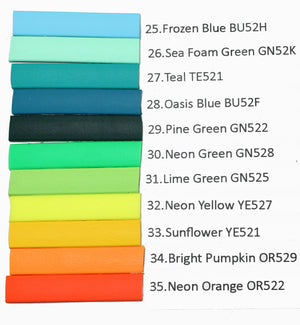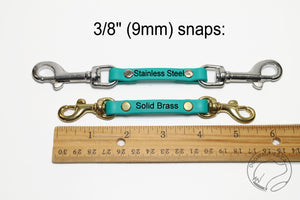 Dog Safety Strap - Emergency Connector in Genuine Biothane
This is by request! Just an added peace of mind strap that connects your pups collar to the harness or from harness/collar to leash if the snap from your leash fails. Or your pup is a Houdini and can get out of their harness, they are still attached by collar; it allows you the precious few seconds to wrangle them.
I can make these in all widths but the thinner widths are lighter (still strong) and have the smaller snaps. I can adjust the lengths, but need to know before purchase.

They will be about 2 to 3 inches between 2 snaps. Short straps!

Stainless Steel Baby snaps are longer
Brass Baby Snaps are shorter
Enjoy! Totally waterproof and washable - easy to disinfect. 

Please check collars and leashes on a regular basis and repair or replace any damaged parts for safety reasons. Leashes and collars are your responsibility once you receive them, always keep your dog's safety in mind and use responsibly. NOT for unsupervised tie out. We ship from Canada. All customs and duties are buyers responsibilities.
All photos are samples of the product(s) you will receive. Everything is uniquely custom handmade for your pet.