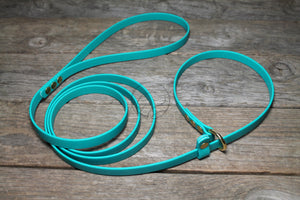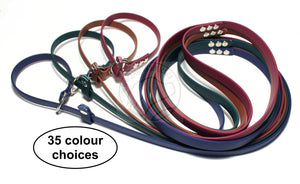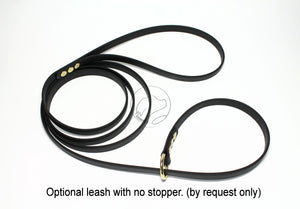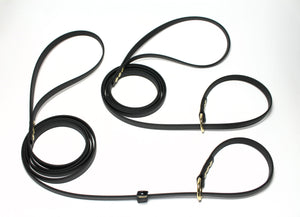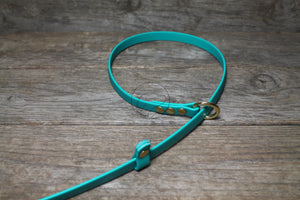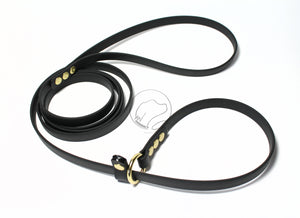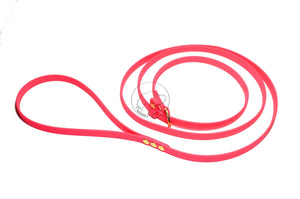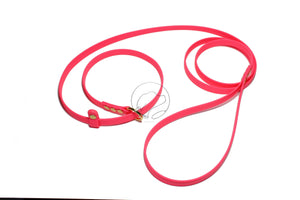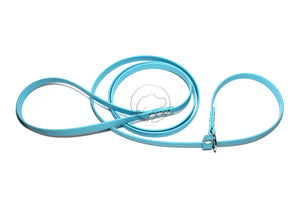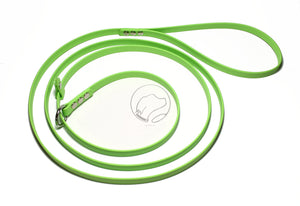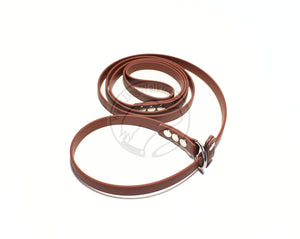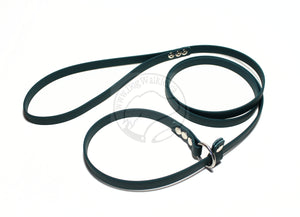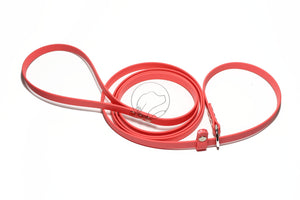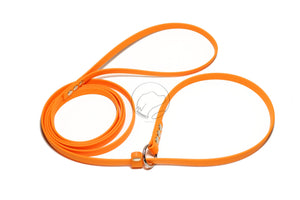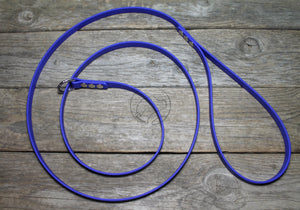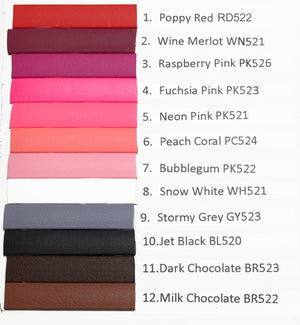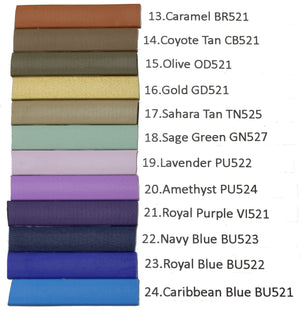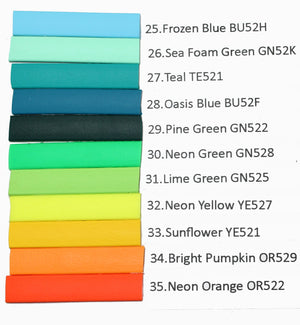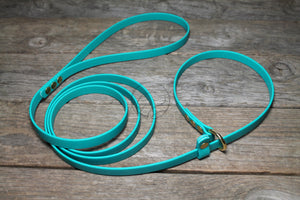 English Slip Lead - Waterproof Leash in Genuine Biothane - 12mm (1/2") width
This traditional English slip lead in Biothane is made in lighter weight 1/2" (12mm) width with solid brass or stainless steel hardware is awesome for all sized dogs! Can be disinfected and easily washed clean.

Keep in mind, this is a training leash - it's a specialized leash. I am not a trainer nor someone who uses this style of leash so if you have to ask how to use it, look for a trainer to help you. :) Also, I have seen this used as a head harness- if you know about this or have any insight let me know!


It has a matching stopper (optional) on the length, your choice of:
35 colour choices.

3 lengths: 5ft (1.5m) end to end, 6ft (1.8m) end to end or 7ft (2.1m) end to end
We can make this any length you need, if you would like another length- email us! shop@dogwalkies.ca
This leash is made in our lighter weight, 1/2" (12mm) Beta Biothane and is totally waterproof and washable.

Please check collars and leashes on a regular basis and repair or replace any damaged parts for safety reasons. Leashes and collars are your responsibility once you receive them, always keep your dog's safety in mind and use responsibly. NOT for unsupervised tie out. We ship from Canada. All customs and duties are buyers responsibilities.
All photos are samples of the product(s) you will receive. Everything is uniquely custom handmade for your pet.