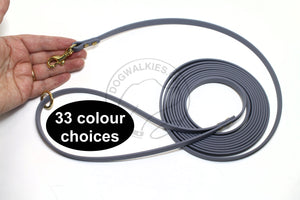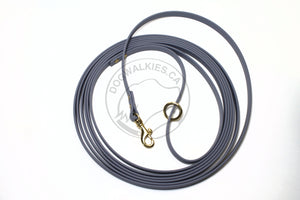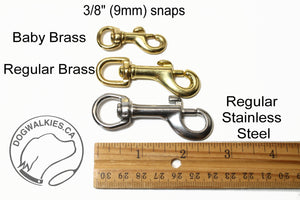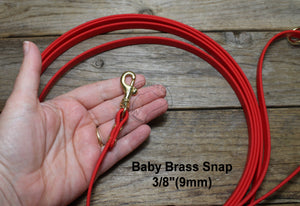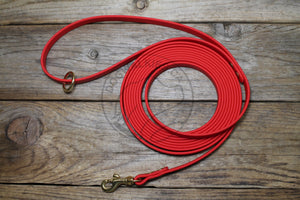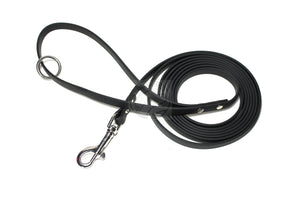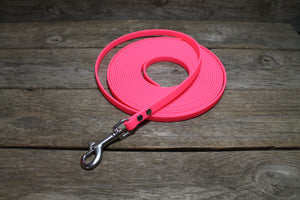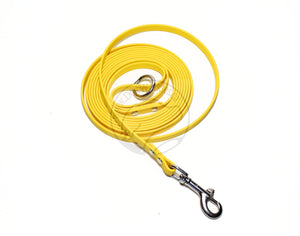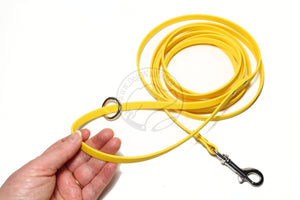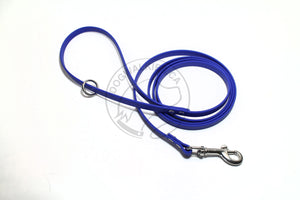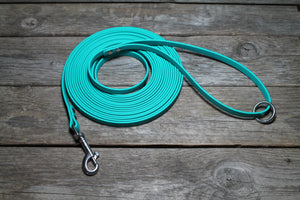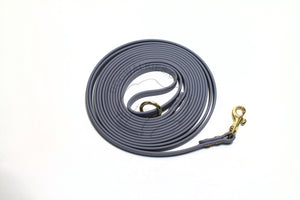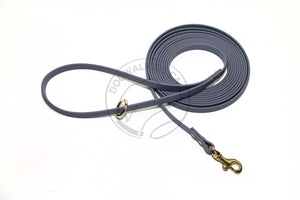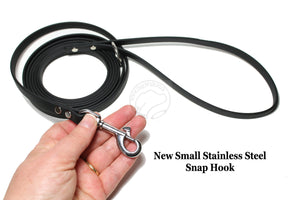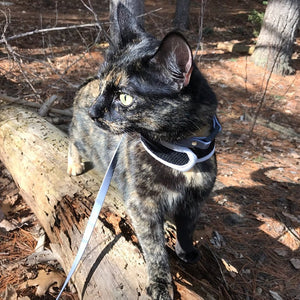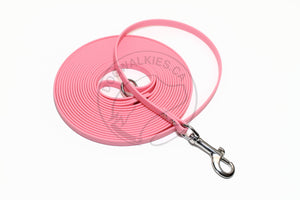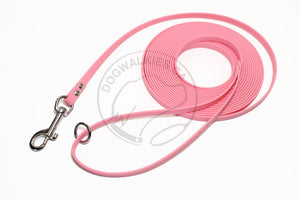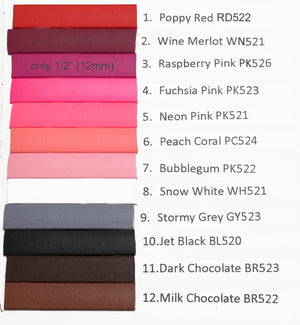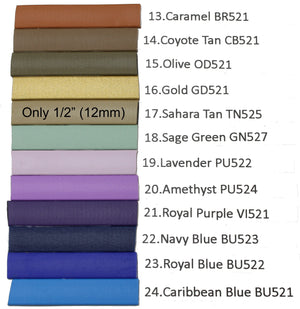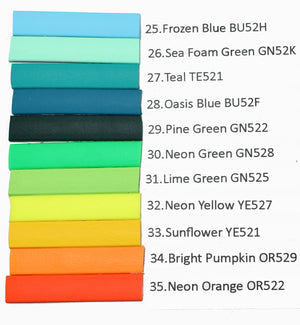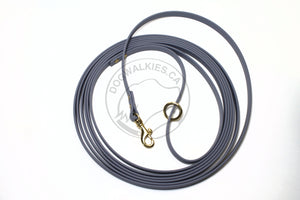 Lighter Weight Waterproof Tracking Recall Long Line - leash for cats - 3/8" (9mm) Biothane
This waterproof long line is made in 3/8" (9mm) wide ST Beta Biothane in 33 colour choices and 3 snap hardware choices. These petite dog or cat, long leashes are very light weight and a must for tracking, training, recall, drag lines, nose work and many other applications!

SNAPS:
regular stainless steel
baby solid brass
regular solid brass
These light weight tracking lines, are available in 5ft, 6ft, 8ft,10ft, 12ft, 15ft, 20ft (1.5m, 1.8m, 2.4m, 3m, 3.5m, 4.5m, 6m) or a custom length (please email for custom order) with handle.  The measure is from the one end to the other; the entire length, including snap and handle.
Our thin, light weight long line leashes are made with a lighter weight Genuine Beta BioThane in 3/8" (9mm) width but are still quite strong. This width has a breaking strength of about 74kg or 160lbs, so not great for stronger pullers/animals. We hand make everything to each individual order and the pictures here are just samples.

Biothane the 'MAGIC' alternative to leather: 

Beta Biothane is waterproof - easy to clean with soap and water.
It does NOT: mould, mildew, mark fur or absorb odours. The strong polyester webbing is coated in PVC giving the look, feel and suppleness of leather. Biothane is a USA made product. Please feel free to check out their website: http://biothane.us/
From one of our clients:
"It's Unicorn Leather!"