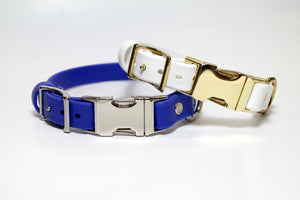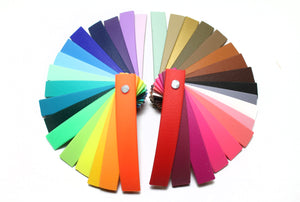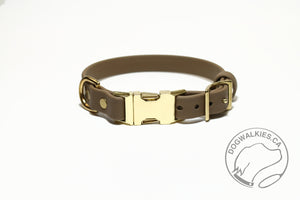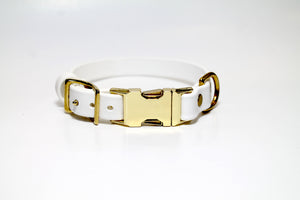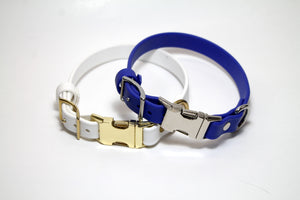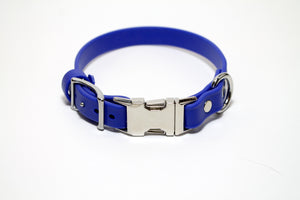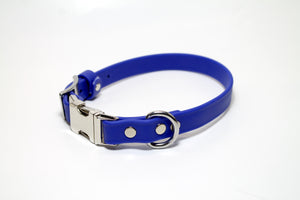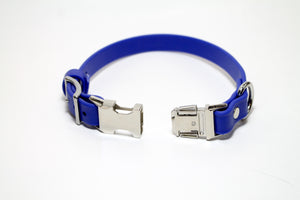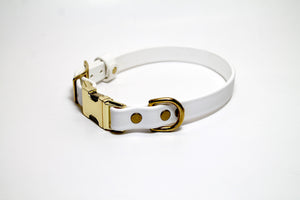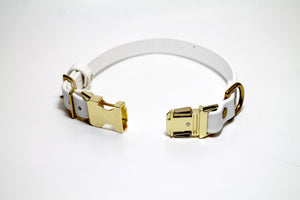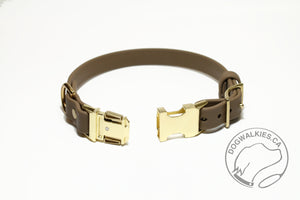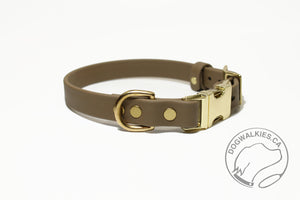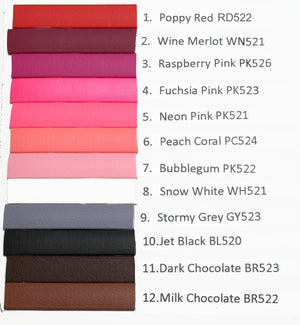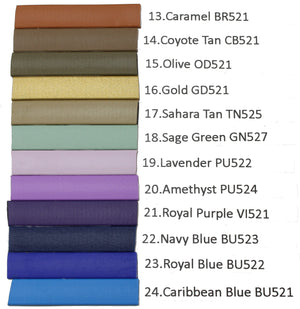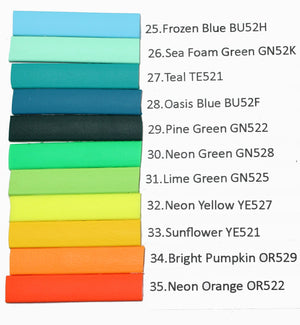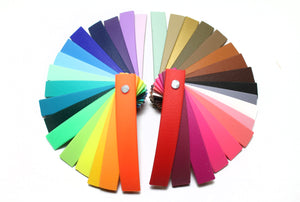 NEW width- 3/4" (20mm) Side Release Dog Collar in Biothane - 35 colour choices
*Finally* a side release in waterproof vegan leather Biothane!!! They are adjustable, so make sure you have measured your pups neck. No returns as each collar is custom sized specifically for your pup. This collar is 3/4" (20mm) wide.
MEASURE CAREFULLY
To measure size: Take a soft measuring tape and wrap it around your pups neck where your regular tag collar sits. It should be snug but not tight. This measure is your dogs neck size and should be the smallest size you would need the collar.
Hardware Option:
- shiny brass plated buckle with the D-ring in solid brass.
or
- shiny nickel plated buckle with a stainless steel D-ring.