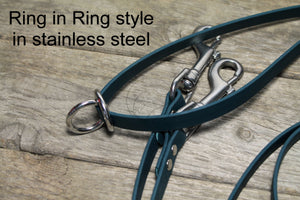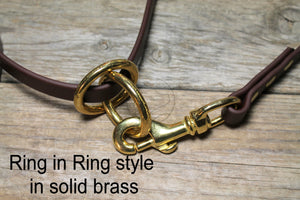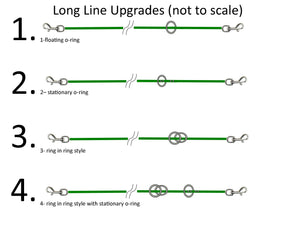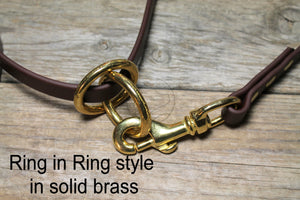 Special Upgrade for long line ADD ON ITEM
ADD ON ITEM for long lines.

Upgrade of a long line to a multi use style leash. (order only with long line)

1- add one floating o-ring
2- add stationary o-ring (to make handle)

3- add locking, ring in ring

4- add stationary o-ring with locking ring in ring style
All in stainless steel or brass hardware, your choice. All options have a snap on both ends, the style of snap will be the same as the leash ordered. None of these styles will 'work' for a drag line as they will catch; just FYI.

Please note: These styles are a specialty type and I'm not familiar with the uses, so use with caution and keep your and your pups safety in mind when using. Do not tie out. Any injuries, damages, etc. incurred by our products are not our responsibility.