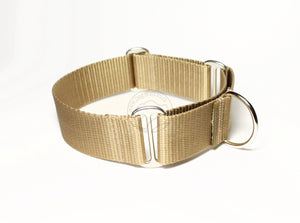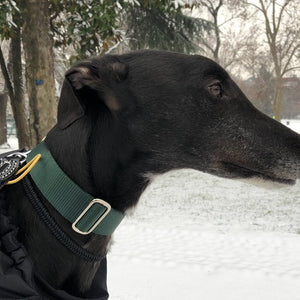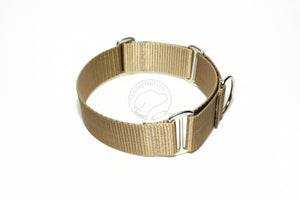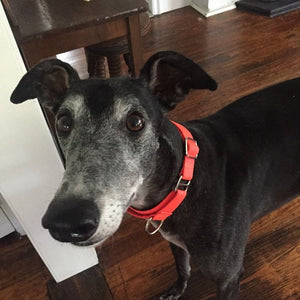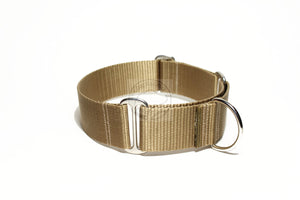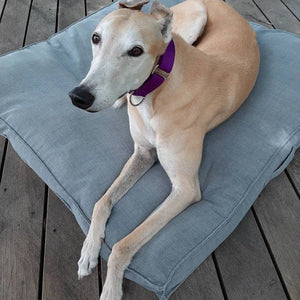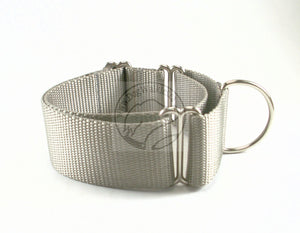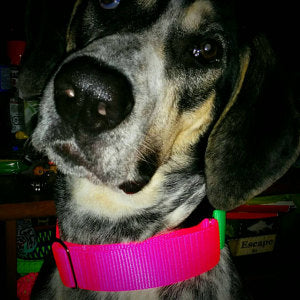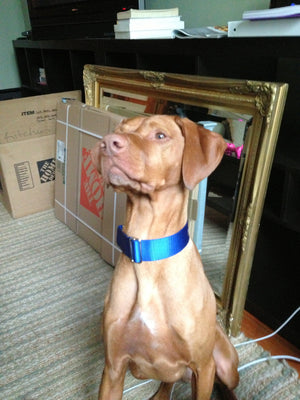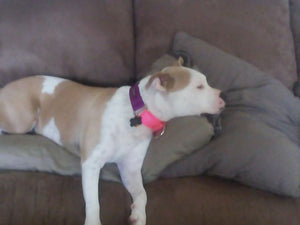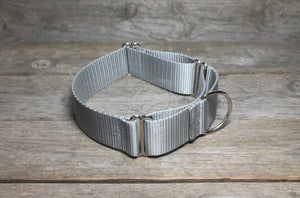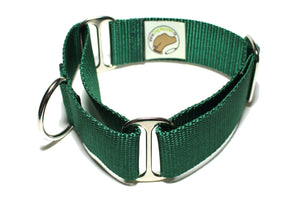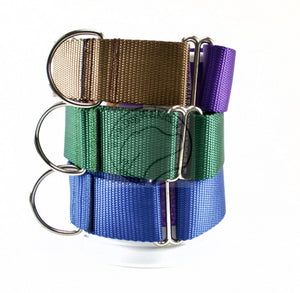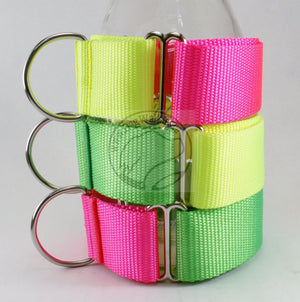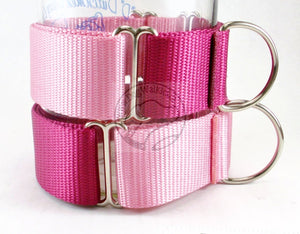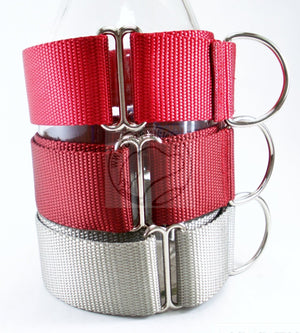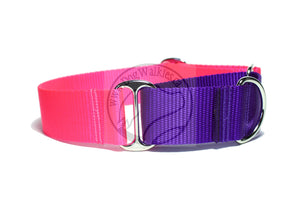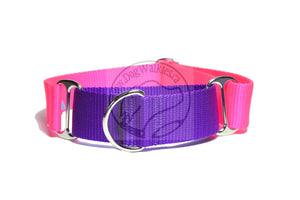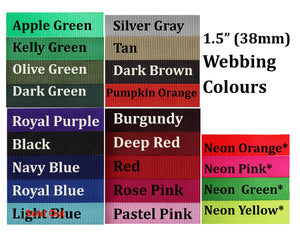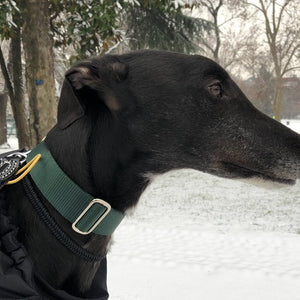 Wide Martingale Dog Collar 1.5" (38mm); Simple - Elegant - Strong
Take your pick! You can mix it up with 2 different colours (Accent colour is small loop) or just stick with one matching colour. Made up in durable 1.5" (38mm) wide nylon webbing and strong metal hardware.
Please measure head and neck!!! No returns/exchanges.
SIZES:
Small: 8" to 13" (20cm to 33cm)
Medium: 12" to 18" (30cm to 45cm)
Large: 14" to 22" (35cm to 56cm)
X- Large : 20" to 28" (51cm to 71cm)

REGULAR MARTINGALE: Has a webbing loop that, when pulled, will tighten a limited amount to prevent slipping out (or backing out) of the collar. Put on over the head and adjust to fit. Head and neck of dog need to be measured for correct sizing.

*neon colours are difficult to photograph and have been adjusted, they are bright neon coloured.

Please check collars and leashes on a regular basis and repair or replace any damaged parts for safety reasons. Leashes and collars are your responsibility once you receive them, always keep your dog's safety in mind and use responsibly.
All collars and leashes are washable, by hand or gentle cycle in the washer (or top rack of dish washer). Hang to dry. 

All photos are samples of the collars you will receive. Everything is uniquely handmade for your pet.